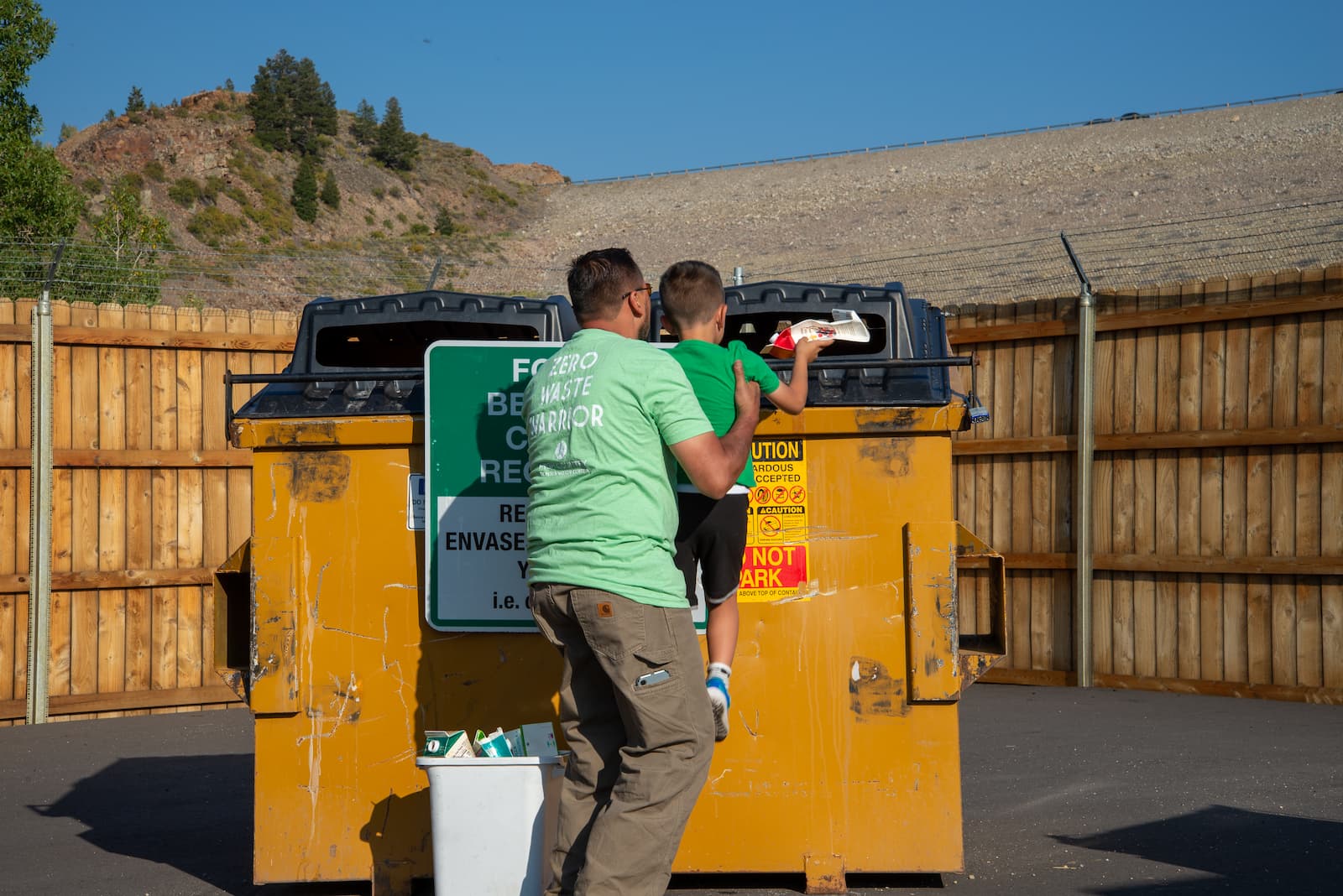 Dear Eartha, On a recent vacation to Summit County, I noticed that the items accepted in my condo recycling bin were much more limited than what we can recycle at home. Why is recycling so different from place to place?
I can relate to your frustration. For example, my friends in Ohio can recycle plastic to-go cups in their mixed recycling bin, but disposable cups of all kinds are a no-go in Summit County. Ohio's rules are possible because they're located near a small, specialty facility that gives plastic cups new life. Locally, our mixed recycling goes to a large facility in Denver, which handles tons upon tons of recyclables. There, officials must decide what's practical and economically viable to accept from communities across Colorado. To understand the whys behind what's accepted in Summit, we must first understand how recycling works on a larger scale.
No National Standards
With no national standards for recycling, cities and towns each get to shape their own destiny. But how do they decide what to accept? First of all, there must be a company willing to pay for the recyclables — say, a plastic water bottle — and make it into something new, like a cozy fleece jacket.
Called end markets in the recycling industry, the companies who give new life to our recyclables are scattered across the country and sometimes the world. Which brings into question the practicality and cost of shipping recyclables very long distances. And then, there's unsustainable use of all the gasoline it takes to get the recyclables to the end market. Recycling materials as locally as possible is the most sustainable option, and that's our goal in Summit County.
Recycling in Summit County
Summit County has two options for recycling: mixed, single-stream bins like those at your condo, and drop-off centers where recyclers self-sort their items into giant containers called roll-offs. Let's stay focused on single stream. So, what can you put in mixed recycling bins? Paper, cardboard and cans, along with plastic bottles, jugs, and tubs are all accepted in single stream.
What about glass, you ask? Glass can be recycled at one of the many glass drop-off sites in the county. You can find a map at HighCountryConservation.org/recycle. Glass is separated here in Summit County because we have the great advantage of sending our glass to Rocky Mountain Bottling Company in the Front Range. The glass is turned into new bottles in as few as 30 days. Talk about local and sustainable recycling!
Keep in mind that glass in single stream gets broken and stuck in other materials, making them hard to recycle, too. In communities that do accept glass in single stream, the recycled glass often ends up as fiberglass. And at the end of its life, fiberglass ends up in the landfill, which we were trying to avoid in the first place. Keeping our glass separate and clean allows it to be recycled again and again and again … forever!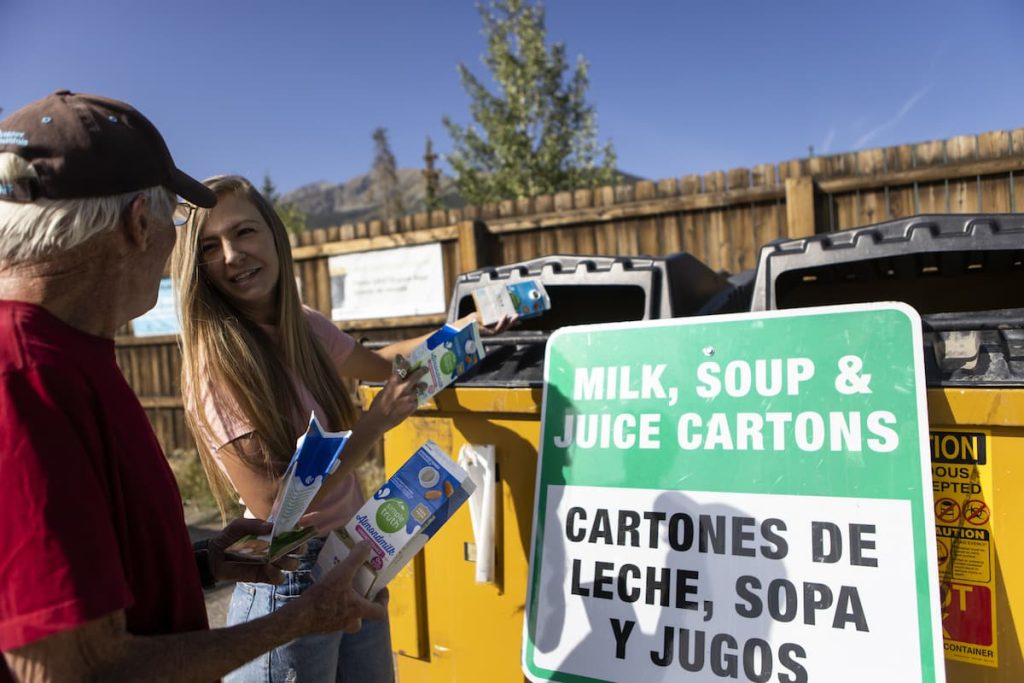 What Happens to Our Recycling
Let's revisit that plastic water bottle. Once placed into your condo's single-stream bin, it's tossed into a larger recycling bin, which is collected by the recycling truck and driven to the Summit County Resource Allocation Park, or SCRAP, often referred to as the landfill. Your bottle, along with everything else in that recycling truck, is dumped on the Summit County Resource Allocation Park's floor. The materials are compacted for easier delivery to a much larger facility in Denver, where it's separated, sorted and sent on to be made into something new.
What's all this got to do with your question? Well, that large facility in Denver gets to decide what makes economic sense for sorting and transporting. And if they can't (or it doesn't make sense to) sort, transport and sell plastic cups to a company making them into something new, that Denver facility doesn't want our plastic cups. This is why we can't recycle plastic to-go cups in Summit County but my friends in Ohio can. It all boils down to infrastructure, logistics, costs and demand.
So, what can you do? At home and on the road, take time to understand local recycling guidelines. In Summit County, that means checking out the High Country Conservation Center's recycling search tool. And remember the golden rule of recycling: when in doubt, throw it out or find out!