Transportation is responsible for nearly 40 percent of carbon emissions in Summit County. This means our community can't achieve the goals of our Climate Action Plan without significantly reducing carbon pollution from the cars and trucks we all drive. In fact, over 75 percent of local transportation emissions come from passenger cars, pickup trucks, and vans. That's why one of the most important strategies we have for reducing transportation emissions is a widespread adoption of electric vehicles.
In 2021, Breckenridge, Frisco, and Summit County Government adopted an electric vehicle (EV) readiness plan with strategies designed to make driving and riding in an EV easier and more affordable.
Our goal is to increase the number of EVs registered in Summit County to over 10,000 by 2030, and over 20,000 EV by 2050. We'll be helped by the roll-out of Colorado's own EV plan and goal of 940,000 registered vehicles by 2030 and Xcel Energy's goal of serving 1.5 million EVs across its eight-state territory also by 2030.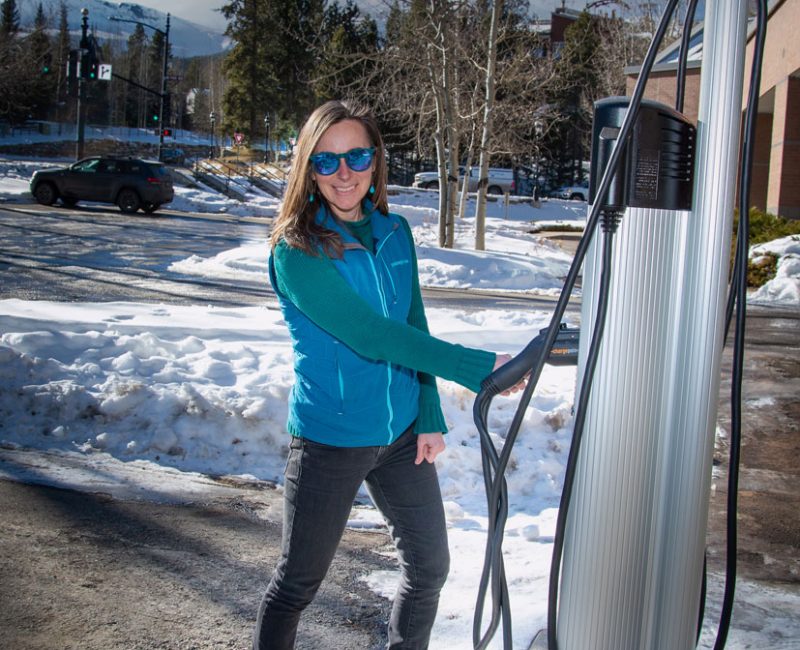 Myth Busting with HC3: Electric Vehicles
Have more Questions about EVs?
Drive Electric Colorado has a lot of information about the benefits of driving EVs in Colorado. Explore the state's EV dashboard to learn about the progress are Colorado and Summit County making towards their goals. When you need a place to plug in, PlugShare is a good resource for finding charging locations.