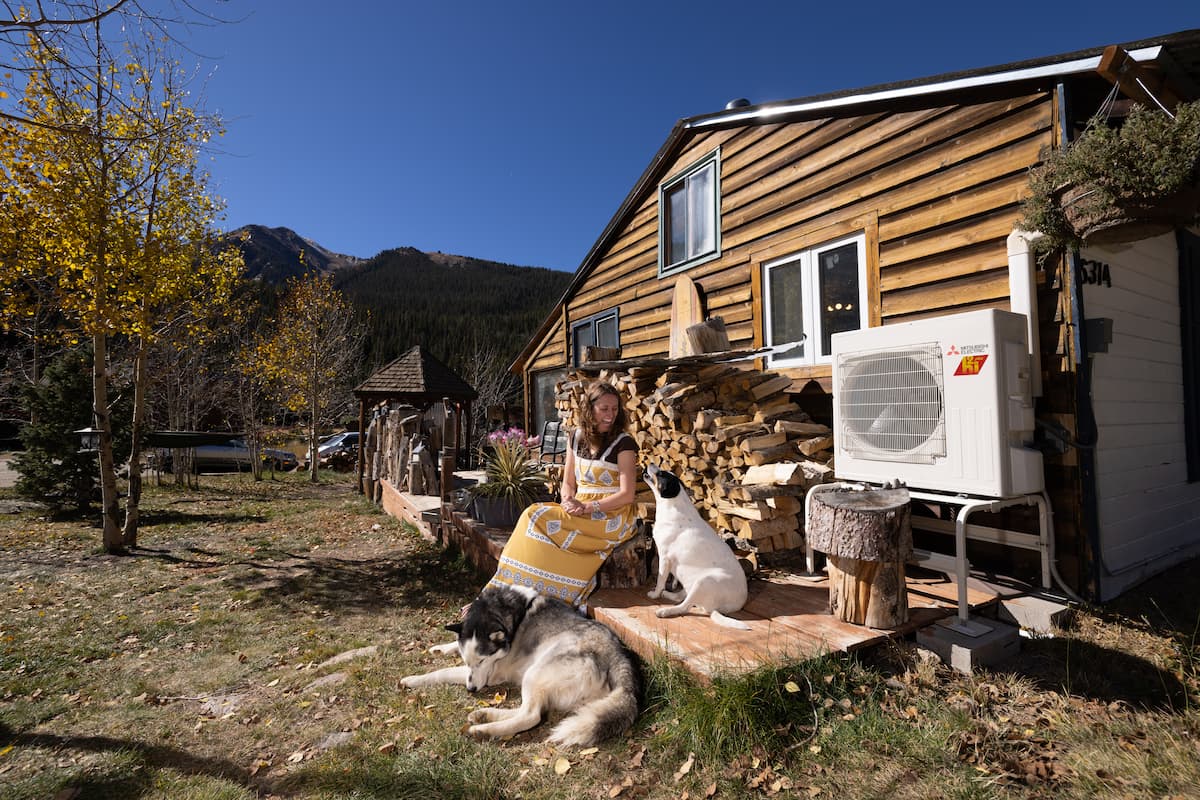 Carly and Noah absolutely love living in Montezuma. Their cozy cabin sits on a lot downtown where they have mountain views in all directions. And Carly gushes about the community – half the town came out to celebrate her son's birthday last year. "Everyone looks out for each other," Carly says. "It's a really good feeling." Plus, they get mail delivery.
But their cabin, originally built in the 1940s, wasn't the epitome of energy efficiency. Carly and Noah heated with firewood and had a propane stove for cooking. They'd start a fire before bed, and in the middle of the night, it wasn't uncommon to wake up shivering. Carly shared that Noah never slept through the night; he'd often wake up between 2 – 3 AM to stoke the fire and keep his family warm.
All that changed when they installed a cold climate heat pump in 2022. With intense winds and frigid nights, this tiny town at 10,400 feet is famously cold. But their heat pump has handled below-zero temperatures with ease. The indoor unit is installed in their dining nook, and the gentle hum doesn't distract from dinnertime conversations. "The technology," reports Carly, "is incredible. The heat pump doesn't have problems starting up, and it's hot right away." As a result, the whole family is happy to enjoy warmer mornings.
"The heat pump works really well, really efficiently, and it's a great transition from propane." – Carly Landwehr
Interested in improving the energy efficiency of your home? HC3's Energy Smart Colorado program can help pay for your project.