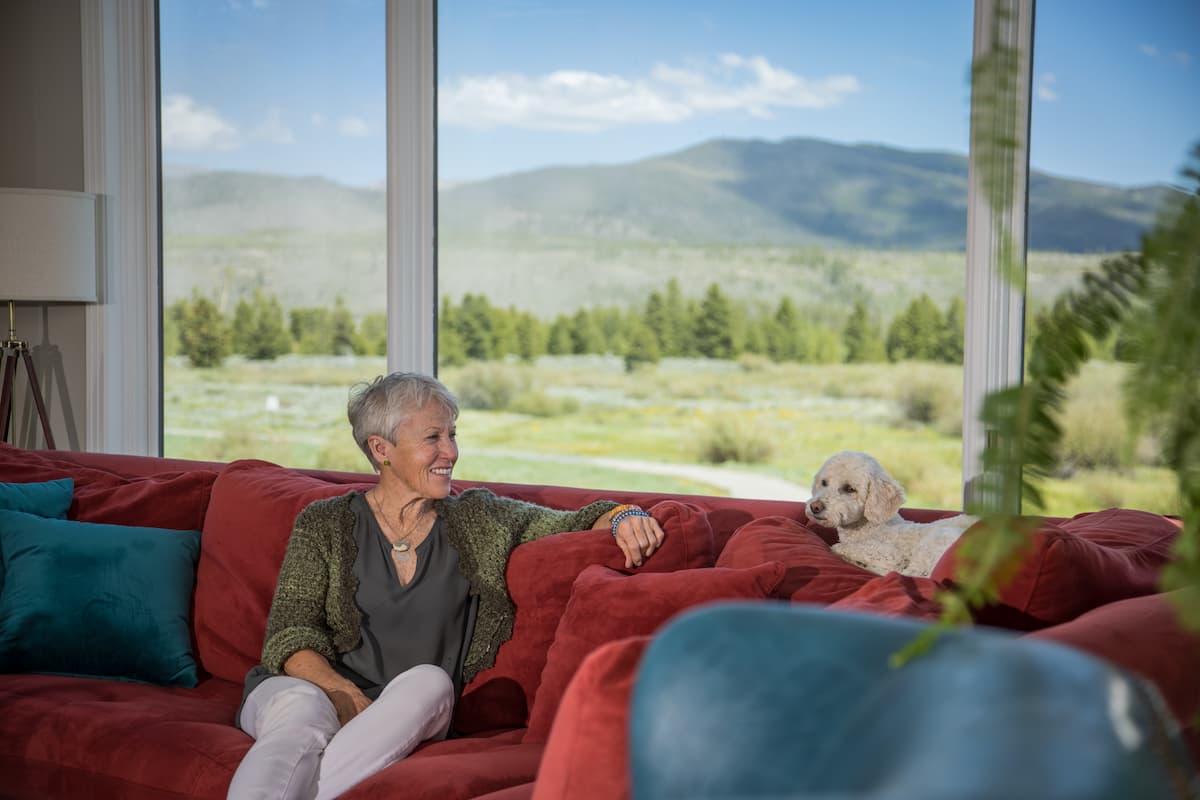 Judy Pottle has owned a home in Summit County for over 10 years, and two years ago, she officially became a full-time Frisco resident. She's come to love the small-town atmosphere, slower pace, and friendliness that Frisco offers. She's also an active participant in community clean-up days, concerts, and HC3's recycling programs.
These days when she heads back down to Denver for work or to visit her children, it feels frantic and crowded – a far cry from her Frisco sanctuary. "I see every sunrise and sunset, every moon rise, the wildlife across the street and bikes that go by. Being able to observe all these things, I feel like I'm on top of the world," she says.
Judy had seen HC3's ads for energy audits in the paper for years. When she moved into a new (to her) home last year, she figured the 20-year-old house could use some energy efficiency TLC. After completing her assessment, her contractor made it seamless to move forward with a project.
"For savings, comfort, and the environment, energy efficiency is important for the entire community. I would tell all my neighbors to do it." – Judy Pottle
Energy improvements: Air-sealing + insulation
Upfront cost: $2,453
Rebates: $400
Final cost: $4,253
Annual savings: $377
Lifetime CO2 savings: 19 tons
Interested in improving the energy efficiency of your home? HC3's Energy Smart Colorado program can help pay for your project.