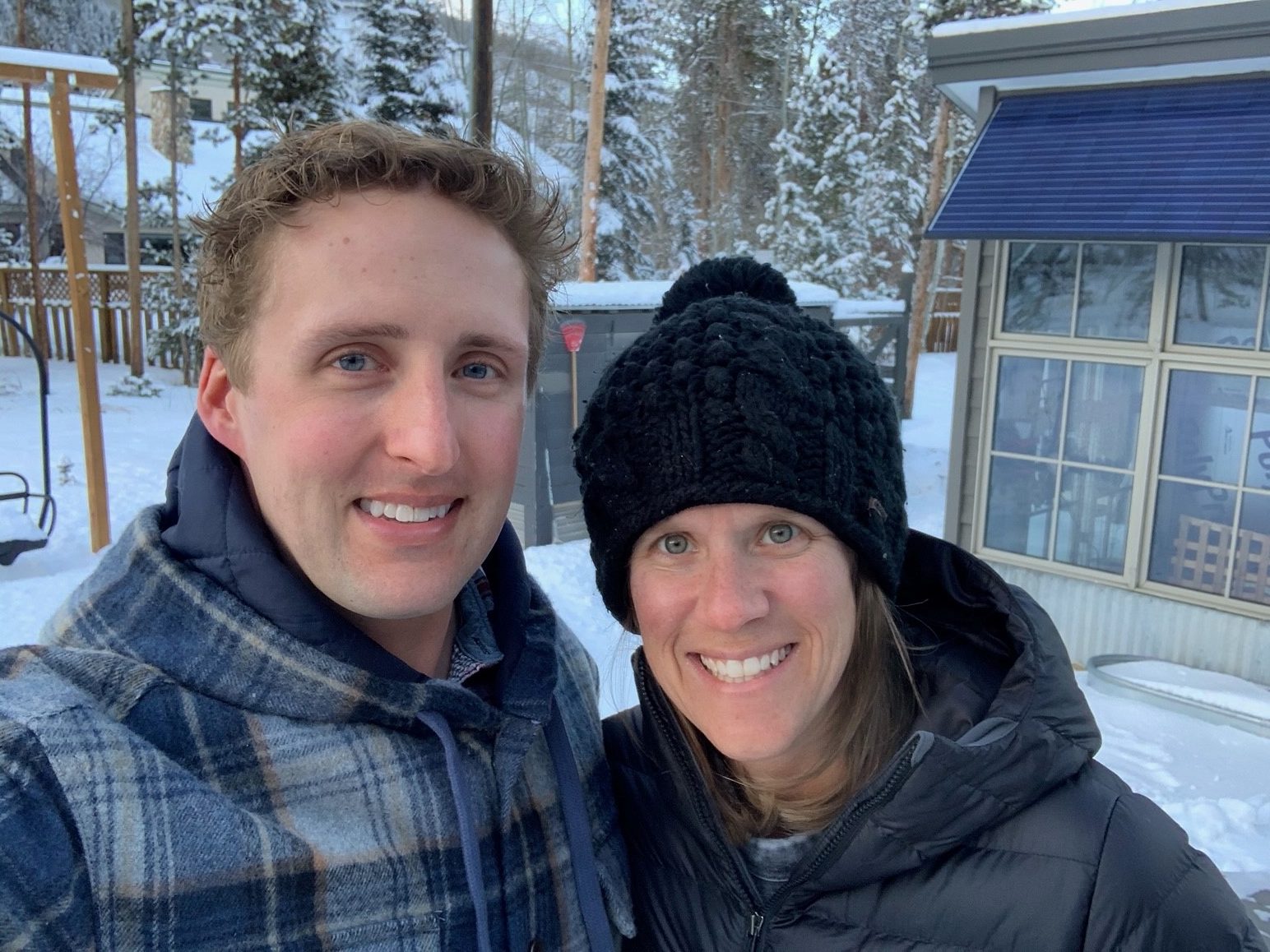 For Josh and Sarah Stuhr, sustainability is a way of life. Josh grew up with Summit Recycling Project literally in his backyard, and actually broke up with a high school girlfriend because she didn't recycle. These days, in addition to recycling, Josh and Sarah garden year-round, keep chickens in their backyard, and regularly volunteer for HC3.
So when they bought their house outside of Frisco a few years ago, they signed up for an energy assessment even before they finished unpacking. They've been steadily making improvements ever since, from installing smart thermostats to making sure air leaks in their home are sealed up nice and tight.
And they're not stopping there. Josh and Sarah have shared their newfound efficiency knowledge with siblings outside of Summit County. In 2019, Josh's parents installed solar through the Solarize Summit program. Josh and Sarah are following in their footsteps this year. Like many young adults, they're worried about a climate changed future and want to be part of the solution.
Project Details
Efficiency improvements: Air sealing and insulation
Annual savings: $387
Lifetime CO2 savings: 18 tons
Climate change is real. We do our part to reduce consumption as much as we can, because we want to enjoy skiing fresh snow for the rest of our lives. – Josh Stuhr