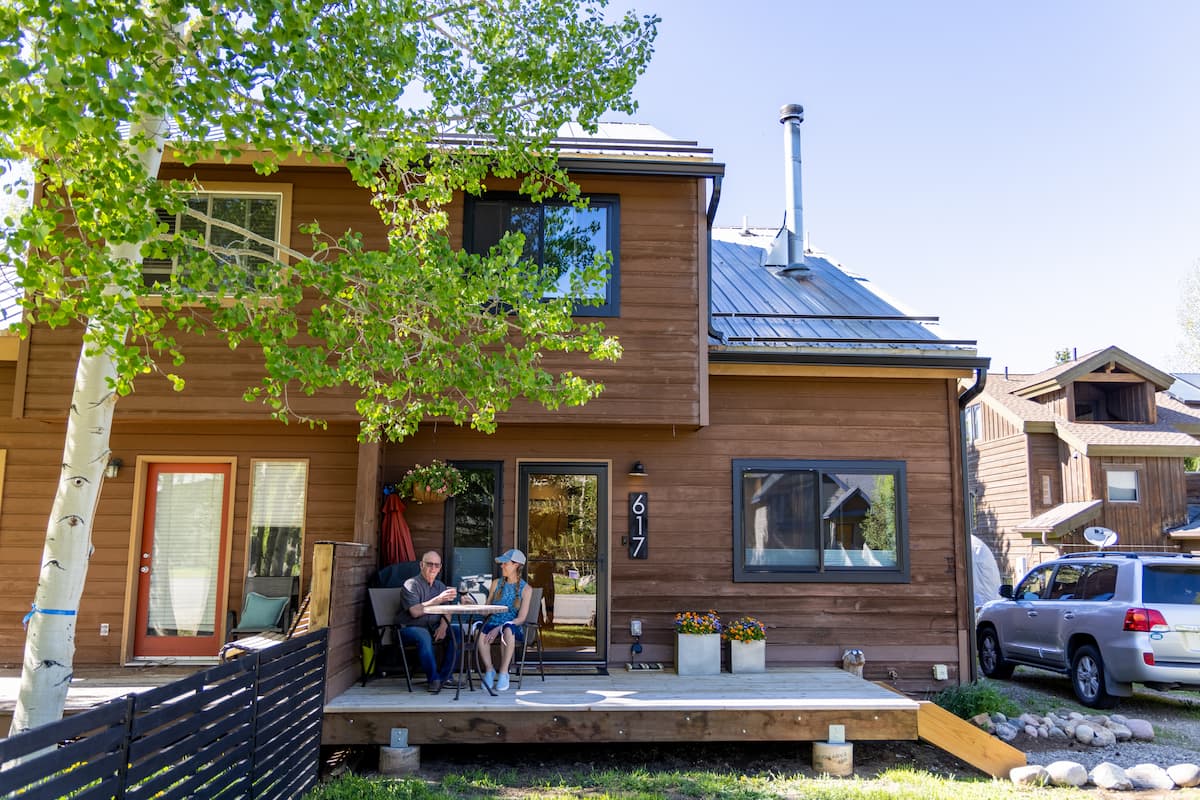 After spending over 50 years in Texas, Frank Halter and Pamela Paling decided it was time to leave. They'd been visiting Summit County since 2014, parking their Airstream at Tiger Run and spending summers hiking, biking, and enjoying mountain living. They knew they wanted to live in Frisco full-time, and in May 2020, they made the move.
Their Belford Street house was built in the early '80s and was – in Frank's words – a "total gut" when they bought it. It was also leaky – Frank and Pam used to stuff pool noodles in the windows to keep the cold air out. To create a brighter and more inviting living space, they knocked down walls, removed blue Formica countertops, and opened up the layout. And they called HC3 because they knew it would be easier to incorporate energy efficiency into an already-planned remodel rather than thinking about it later.
With recommendations from the energy assessment in hand, they spray foamed the whole house, added insulation in the attic, installed a storm door…and immediately noticed a decrease in their monthly energy bills. Now, says Pamela, "instead of living in a shack, we're living in a home."
"The process was efficient and easy. Our contractor made us feel comfortable. For the savings and for the planet, it's worth it." – Frank Halter
Energy improvements: Air-sealing + insulation
Upfront cost: $5,887
Rebates: $839
Final cost: $5,048
Annual savings: $471
Lifetime CO2 savings: 16 tons
Interested in improving the energy efficiency of your home? HC3's Energy Smart Colorado program can help pay for your project.