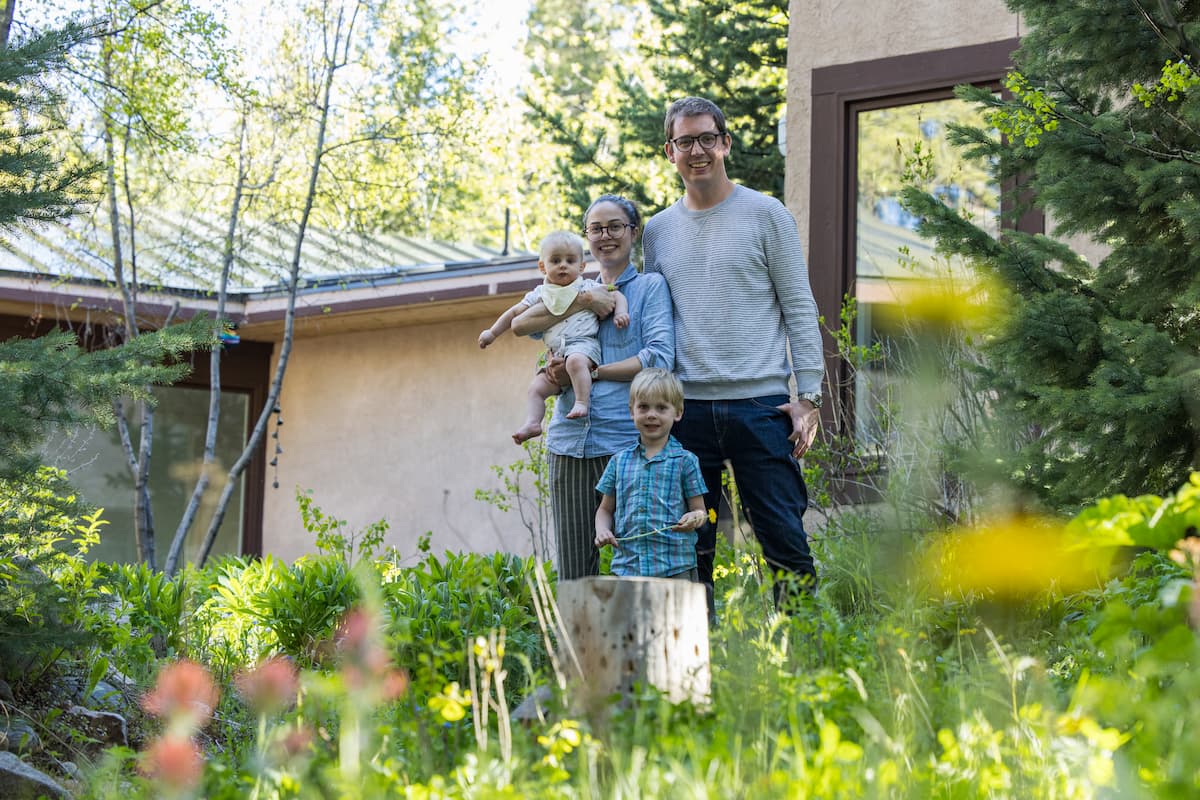 Henry – age 6 – loves helping his dad Eric charge their electric truck. He also loves going to the pool, his bedroom, and his new school and his new friends.
Henry and his parents moved to Summit County from New York City a few years ago. But Eric, his dad, spent part of his childhood here before his family moved to Denver. Summit is Eric's favorite place, so when the opportunity arose, he, Rachel, and Henry moved back to be closer to family. Baby Edmund joined the crew six months later.
Eric and Rachel first learned about the Energy Smart program when they signed up for an assessment at Eric's parent's house in Keystone. So when they bought their Breckenridge home last year, they signed up for an audit within the first week because they knew how valuable it would be.
"The audit itself was fun – and incredibly informative," said Eric. "We thought we had to do some really expensive work, and the assessment revealed a lot of cost-effective options that could make a meaningful difference."
Eric and Rachel started by focusing on air-sealing and insulation. Then they added solar, an EV charger, and induction stove. They're looking forward to replacing their boiler with a heat pump in the future.
The comfort and savings that come from this work are certainly important, and as a member of the local wildfire council, "climate change is top of mind" for Eric, too. Fortunately, HC3's rebates help make the transition away from fossil fuels a little easier.
 "There are very simple and affordable things people can do to increase comfort, lower bills, and improve your carbon footprint. For our family, the rebates have helped us to do more and do everything faster than we thought." Eric Nichols and Rachel Marcy
Energy improvements: EV Charging
Upfront cost: $2,042
Rebates: $500
Final cost: $1,542
Interested in improving the energy efficiency of your home? HC3's Energy Smart Colorado program can help pay for your project.