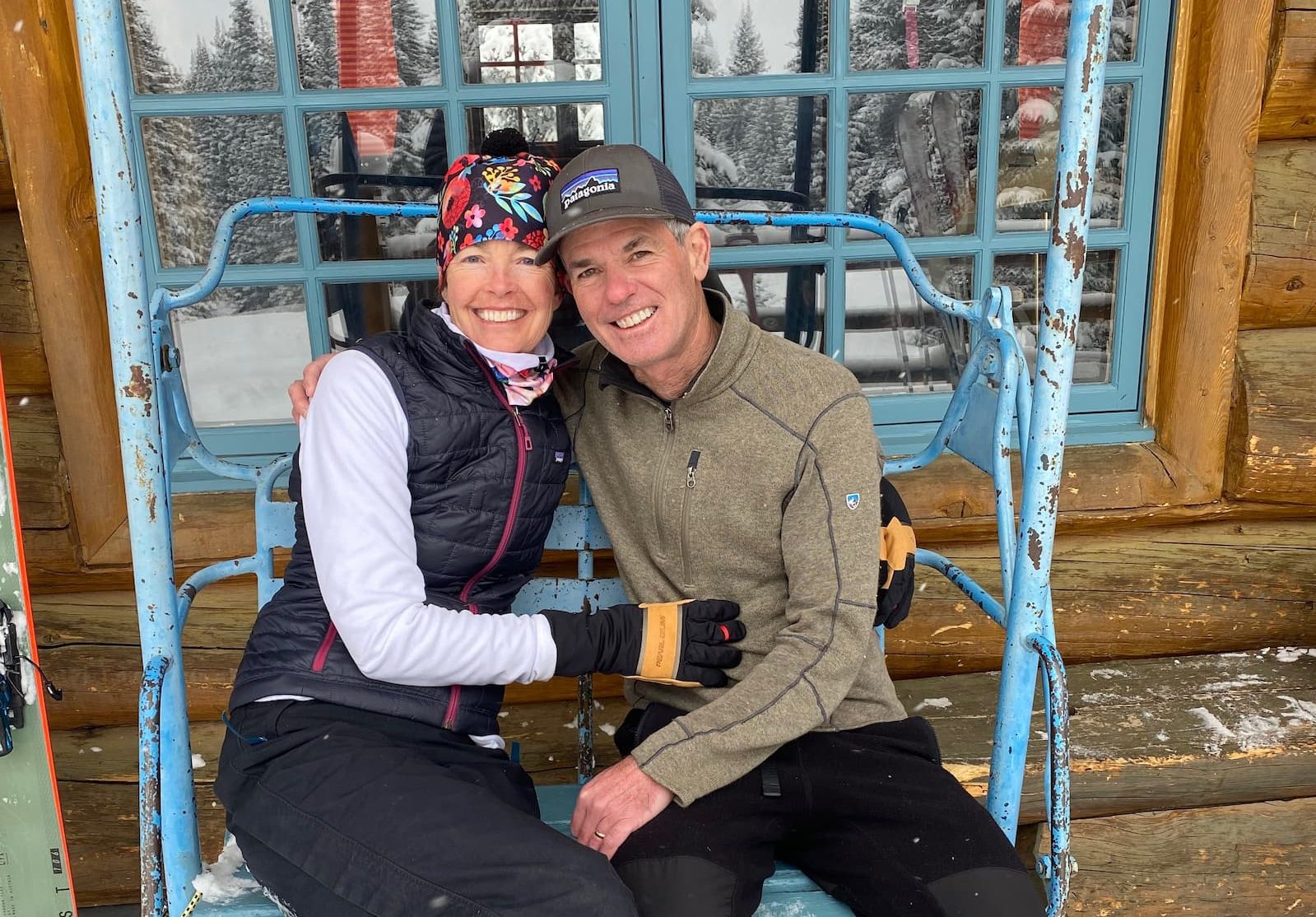 After moving to Summit County in 1987, Eddie and Patti Bowers had their hands full. In addition to starting a family, they started a ski hat company called Mattie B's Polar Fleece Hats, which were manufactured right here in Colorado. "That was the first time we'd ever heard about recycling plastic into fabric," said Patti.
That first-hand experience with recycling impacted the pair well beyond the 2003 retirement of their company. Today, Eddie works in real estate and Patti works at Frisco Elementary, where she also brings her passion for recycling to the school's Green Team.
Together, they witnessed HC3 in the community – through K12 education, the CSA farm, and energy assessments – and began supporting HC3 as a way to give back. They hope to inspire friends, family and colleagues to get involved, too. Patti (and her supportive coworkers) do exactly that through the Green Team at Frisco Elementary. "Patti does a great job of motivating the kids," said Eddie. "They in turn motivate friends and family, and it just keeps building."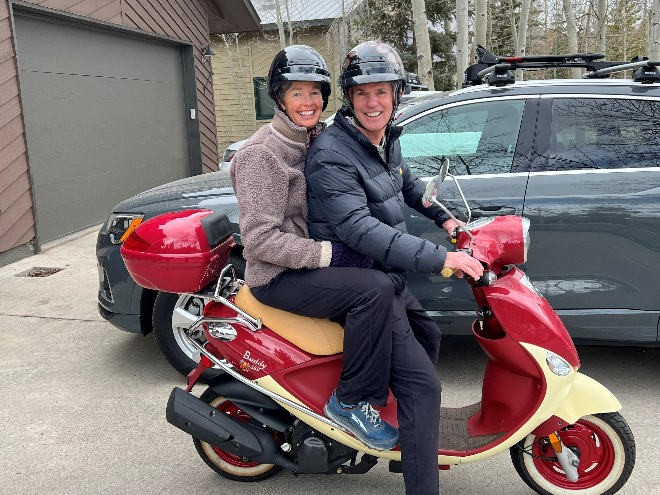 Most recently, Patti and her Green Team worked with the cafeteria team to make the switch from plastic to metal silverware. And when the kids accidentally threw away some of the new metal forks, they started a "Save our Silverware" campaign to help students take care of the new forks. It's one of many successful projects the Green Team has taken on in the last decade.
In the summers, you may see Eddie and Patti buzzing around the county on their scooter, which can get more than 80 miles per gallon. "We get a lot of comments," laughs Patti. "And funny looks," adds Eddie.
Whether they're using far less gas with the scooter, picking up trash on cleanup day, or even doing their part by recycling and composting at home, the pair likes to help people realize that little things matter. And as Eddie says about the scooter, "We have the opportunity to cover some pretty good ground."
To learn more about the many ways you can support HC3, visit HighCountryConservation.org.