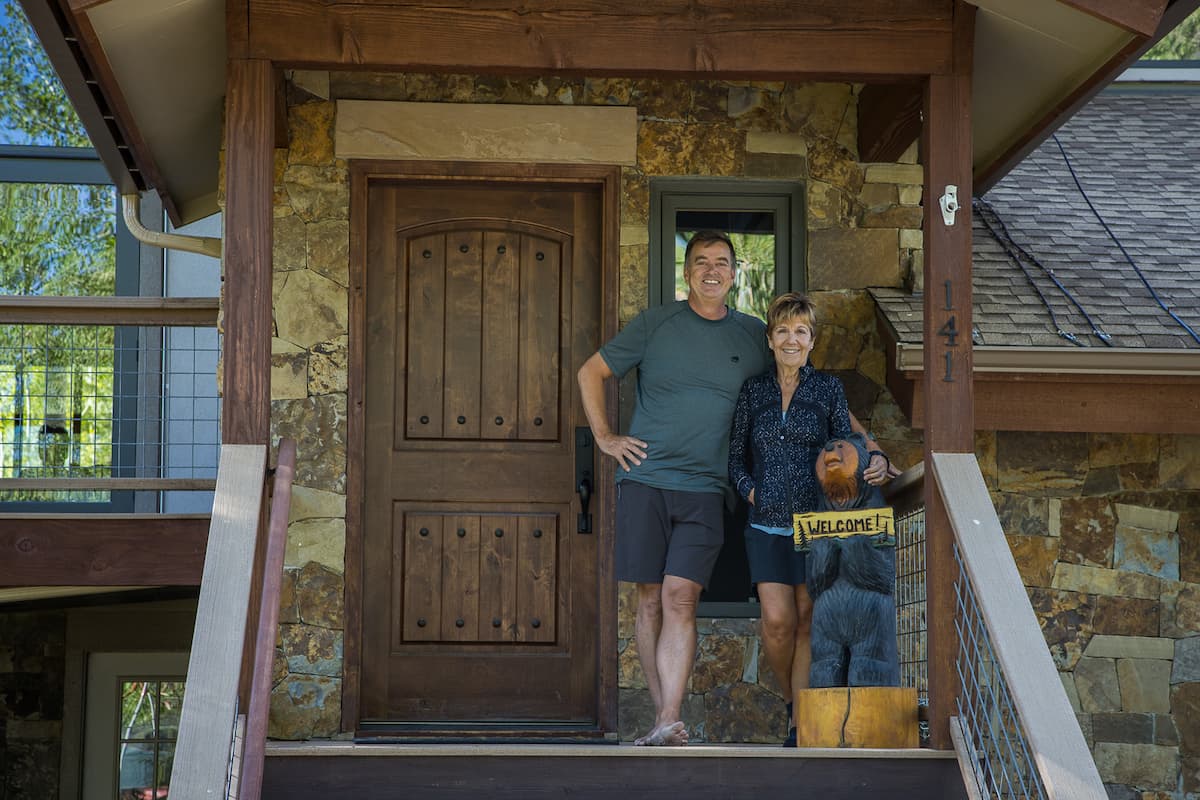 Dean and Margo Fiala had just gotten back from an extended trip to Spain when HC3's staff visited them. And while they love Spain – and the wine and the tapas – they love their Dillon retreat just as much. Living on the lake gives makes it easy to paddleboard every morning, and they've got easy access to all of Summit County's skiing.
But the energy bills in their Dillon home were almost twice what they pay for their smaller house in Denver. They signed up for an energy audit to figure out where the house was wasting energy – and money. After adding insulation and sealing leaky places, their home felt cozier and their gas bill went down.
What was next on the to-do list? Solar panels and $0 electricity bills.
"Investing in the energy efficiency of your home makes a lot of sense." – Dean and Margo Fiala
Energy improvements: Air-sealing & insulation
Annual savings: $397
Lifetime Co2 savings: 18 tons
Interested in improving the energy efficiency of your home? HC3's Energy Smart Colorado program can help pay for your project.