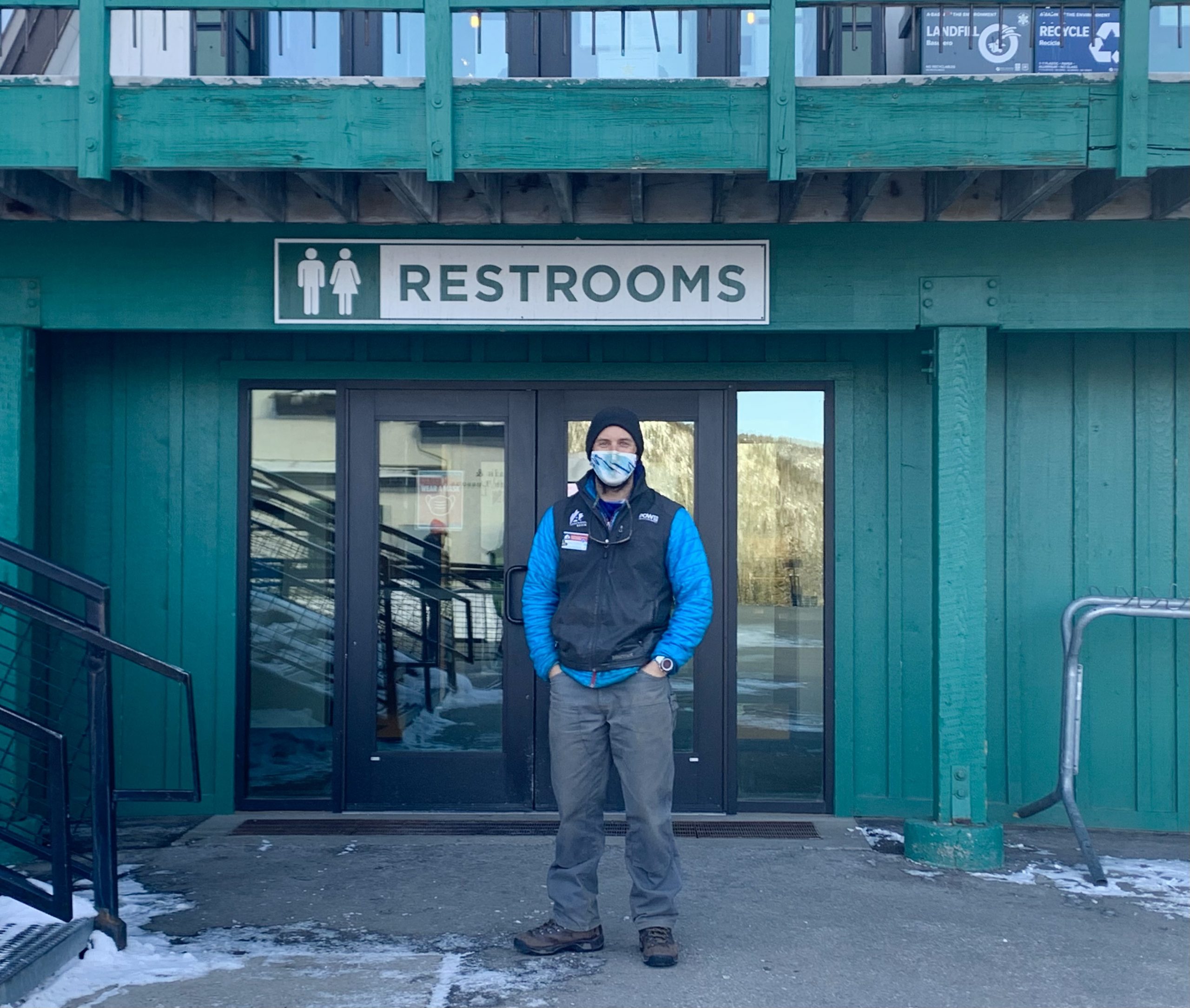 Arapahoe Basin Ski Area (A-Basin) has been Colorado's premier no-frills skiing destination since 1946. As stewards of an exceptional mountain environment, Arapahoe Basin is committed to providing quality outdoor recreation experiences and recognizes that the mountain is a priceless natural treasure. Dependent on a stable climate that offers the cold, snowy winter activities that keep people coming back, A-Basin continually strives to improve its environmental performance.
A-Basin joined Resource Wise in 2017 earning Silver certification for its many sustainability initiatives – waste reduction, transportation and no net increase in water use to name a few. Recently, A-Basin completed a major bathroom upgrade to provide cleaner, more modern fixtures that also use significantly less water. In total, they upgraded 16 toilets, 15 urinals, and 10 hand-washing sinks to automated and low-flow options, saving them upwards of 500,000 gallons of water per year.
"We feel it is our duty to do what we can to reduce our environmental impacts, not only to help sustain these winters, but to provide an example to others in our community that these challenging projects can be done and do make a difference," said Sustainability Manager Mike Nathan. With a goal to be 100% carbon neutral by 2025, Arapahoe Basin is paving the way for ski industry sustainability so current and future generations can continue to ski the slopes.
Learn more and take a virtual tour of Arapahoe Basin's bathroom water upgrade here.
Project Details
Efficiency improvement: Water-saving bathroom fixtures
Water saved: >500,000 gallons/year
Resource Wise rebate: $1,000