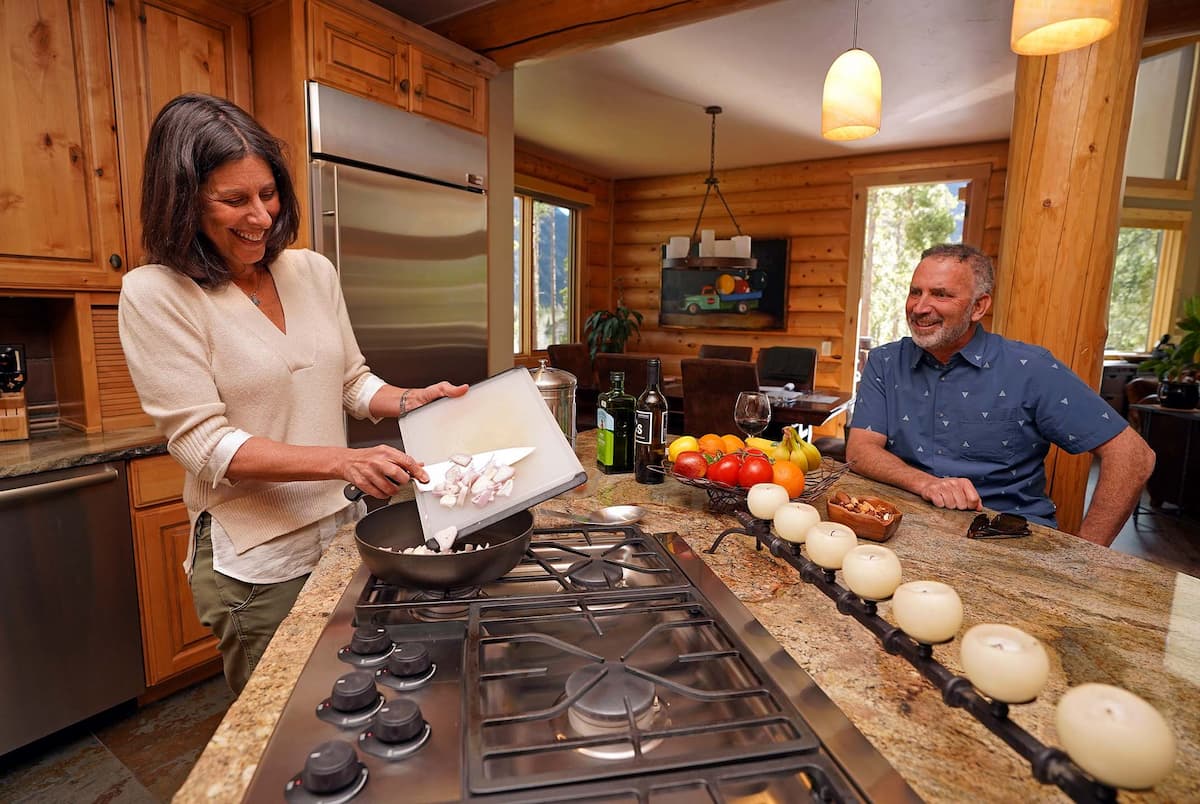 Andy and Marci Aerenson have called Frisco home for the past six years, and their love of this community shines through their conversations. In addition to being a Frisco councilmember, Andy is on the board of The Summit Foundation and is a full-time ski instructor. Marci volunteers for Smart Bellies, Mountain Mentors, Colorado Mountain College, does disaster relief work, and still has time to train their 8-month-old puppy, Talley.
They signed up for an energy audit because, as Marci put it, "Knowing more about your house is always a good idea." Moving forward with projects was easy and smooth, and with the rebates, another no-brainer. Now after adding insulation and sealing pesky air leaks, their home is less drafty and more comfortable – a perfect mountain oasis.
"There's no downside to getting a home energy assessment. Just do it." – Andy and Marci Aerenson
Energy improvements: Air-sealing, insulation, and lighting
Upfront cost: $4,864
HC3 Rebate: $400
Final cost: $4,426
Annual savings: $710
Lifetime CO2 savings: 31 tons
Interested in improving the energy efficiency of your home? HC3's Energy Smart Colorado program can help pay for your project.