Summit County Resource Allocation Park (SCRAP)
The SCRAP is the home of the Materials Recovery Facility (MRF) where all recyclables collected in the county get organized, baled, and shipped. It is also home to the landfill and the High Country Compost facility.
All recyclables collected at the free Summit County recycling centers or picked up by local recycling companies are taken to the Materials Recovery Facility (MRF), located at the SCRAP. Recyclables are then sorted and baled for shipment. By following local recycling guidelines, you ensure the efficiency and cost effectiveness of the process. 
Hard to recycle items and household hazardous waste materials are also accepted at the SCRAP. The best part? It's free for Summit County residents and homeowners.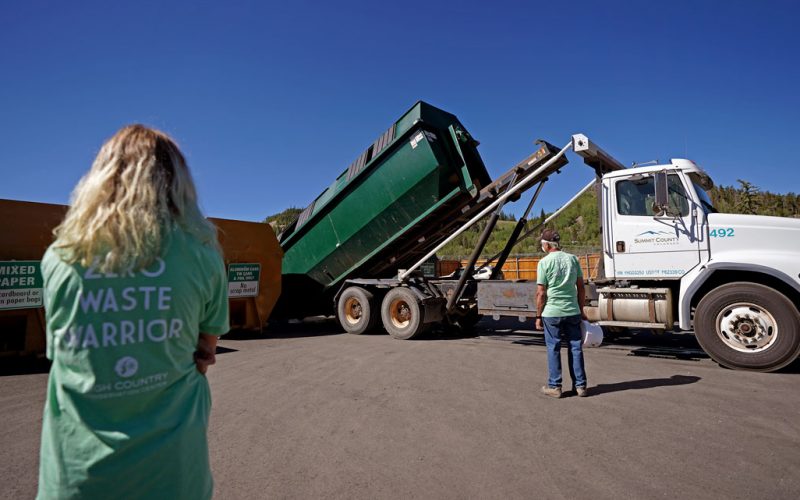 The High Country Compost facility is where food scraps from homes, schools, and businesses are transported and transformed into High County Compost. This compost (perfect for boosting your garden, house plants, or yard) is available to purchase.
Take a tour of the scrap
See what happens to recyclables after you drop them off at the recycling center or how food scraps get transformed into compost. Email us at info@highcountryconservation.org if you or a community group would like a tour.