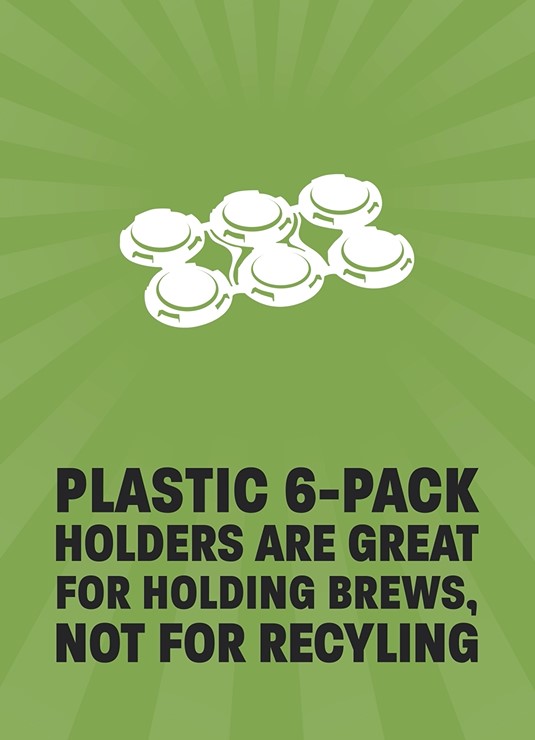 Several local liquor stores will accept unbroken plastic 6-pack holders for reuse. They are not accepted in single stream or at the drop-off centers. 
Plastic Recycling at the Drop-Off Centers (Bottles Only)
Summit County offers three free drop-off recycling centers where you can recycle plastic bottles #1 and #2. Not sure what a bottle is? If it's got a screw top, it's a bottle.