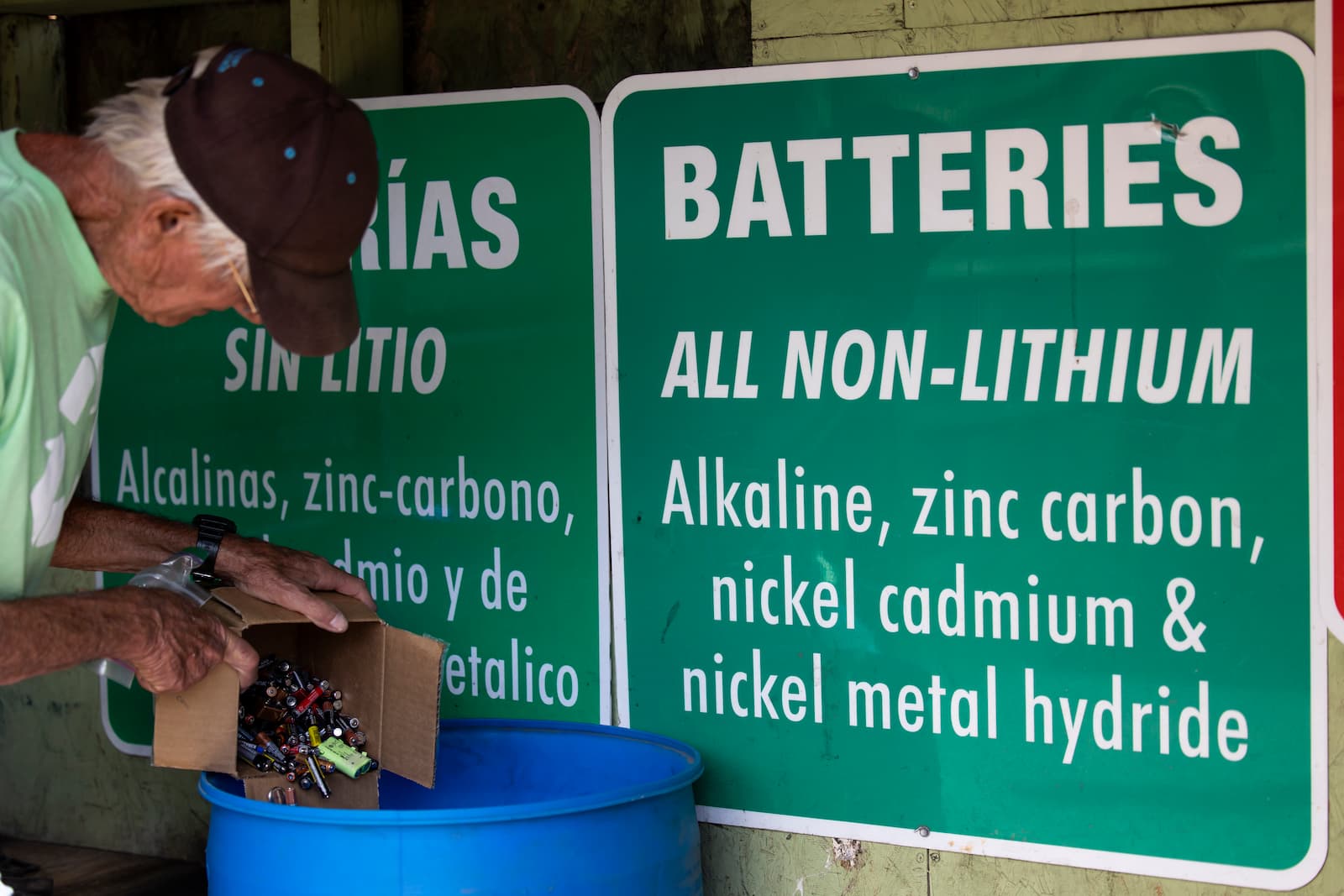 Dear Eartha, I know I should recycle used batteries but it seems like extra work. Does it matter if I throw them in the trash?
Batteries power an abundance of our daily lives, from television remotes to mobile devices. Most contain a number of chemicals and no matter the type — car battery, cell phone battery, or even a small watch battery — it's critical to recycle them properly.
Not only do many batteries contain valuable metals that can be recycled, but batteries placed in the trash or in single-stream recycling ultimately get crushed. They can leak toxic chemicals, creating a fire hazard for waste truck drivers, landfill staff and anyone involved in the long process of recycling and disposal. Despite the risks of trashing (or incorrectly recycling) batteries, only 10% of the 5 billion batteries sold in the US each year get recycled properly. To start doing better, let's begin with the basics.
Know your batteries
Batteries come in various types and sizes, with different chemical makeups. The Environmental Protection Agency (EPA) categorizes them as single-use, rechargeable, and automotive batteries.
Single-use batteries are commonly made of alkaline and zinc carbon. This includes the good ol' fashioned AA, AAA, 9 volts, C and D batteries found in alarm clocks, remote controls and children's toys. Single-use batteries may also be a small button or coin shape, such as the kind found in watches and hearing aids. Button cell batteries typically include lithium — this is important to note, as lithium-containing batteries are recycled separately from the classic AA alkaline battery. Using old-fashioned, single-use 9-volt batteries for something like your smoke detector is a good thing because it will last longer before that awful tweet signals the battery's death.
Rechargeable batteries are found in all manner of electronics and small appliances: laptops, tablets, cell phones, cordless power tools, radios, cameras, and more. You can also find small rechargeable batteries that look very similar to single-use AA and AAA batteries. No matter the style or size, rechargeable batteries typically contain lithium-ion, meaning they need to be separated at local recycling centers. Where possible, choose rechargeable batteries to save money and reduce your environmental impact.
Automotive batteries include the batteries found in gas-powered automobiles, boats, wheelchairs, and even computer backup units. They contain up to 18 pounds of lead and corrosive acid! A different type of automotive battery powers hybrid electric vehicles and plug-ins, however, those are handled by auto manufacturers rather than consumers.
If you're questioning what type of battery you have, read the casing (side) of the battery to tell its chemical makeup. Or check out this handy EPA guide, which can be found on the organization's website. Understanding which batteries contain lithium and lithium-ion is critical to recycling them properly.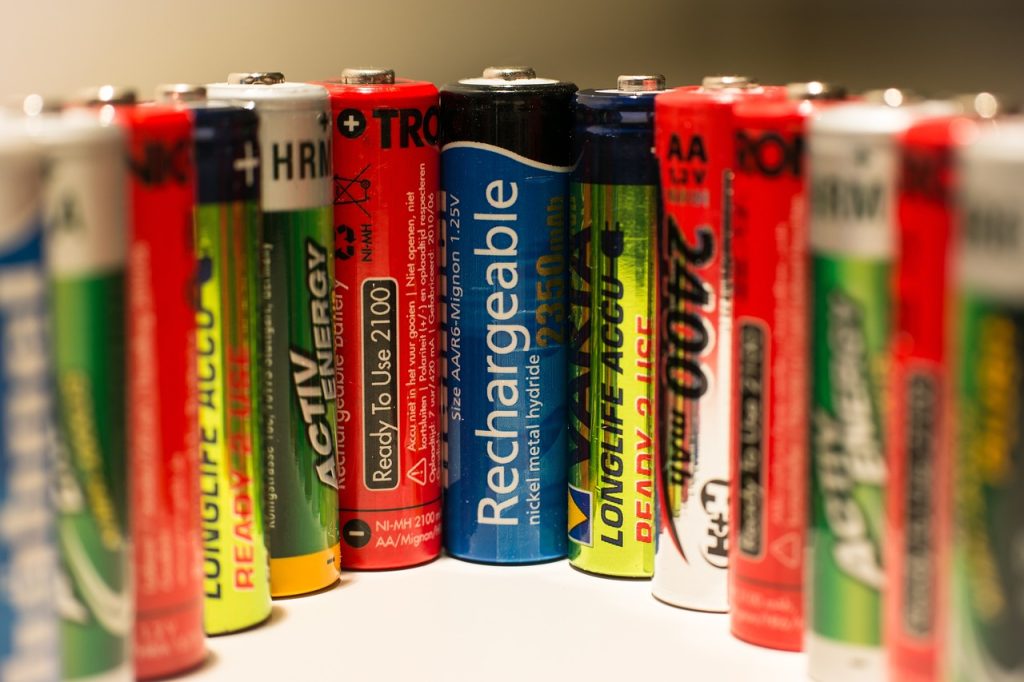 Storing batteries
Now that you know the basics, let's talk storage. The safest option for storing single-use batteries is right in the container they came in. Alternatively, tape all the terminals (ends) with clear or electrical tape and place in a plastic bag. When stored together un-taped, terminals of seemingly dead batteries can touch, potentially creating sparks and fire.
Rechargeable batteries and automotive batteries should be stored in cool, dry places, like garages or basements. This holds true for single-use batteries as well.
Recycling batteries
At the Frisco and Breckenridge recycling centers, you'll find two separate collection bins for small, pocket-sized batteries. One bin is for lithium-containing batteries (including button cells and lithium-ion rechargeables), and the second bin is for non-lithium batteries (everything else). Again, tape those terminals! Not only will taping dramatically reduce fire hazards, it'll also help keep recycling costs low.
Automotive batteries are also accepted at the Frisco and Breckenridge recycling centers. Keep in mind that damaged or expanded batteries can still be recycled by placing them in a sealed bag labeled "damaged." Finally, you can also drop batteries off, for free, at the Summit County Resource Allocation Park.
As you work your way through the batteries that power our lives, ask yourself whether you're treating used batteries with the same care used for all other recyclables. You wouldn't toss a half-full milk jug in the recycling bin, would you? Not only is it free and easy to recycle batteries properly, but you'll also help protect the people in our lives and the environment in which we all live.