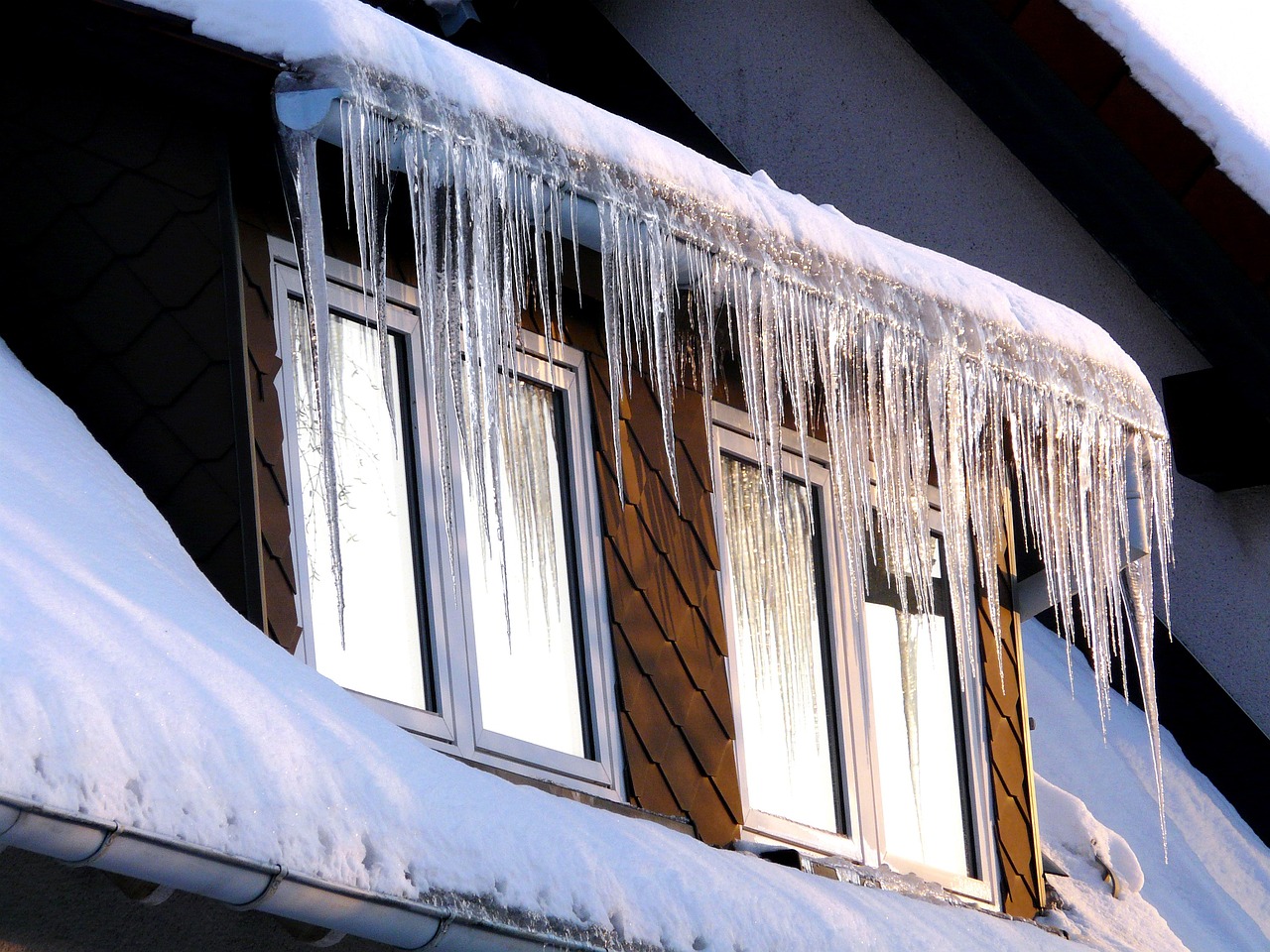 Dear Eartha, I've been looking for ways to bring my electricity bill down, and I keep hearing that my heat tape could be part of the problem. I'm tempted to turn it off, but isn't heat tape necessary?
You don't have to look very far in Summit County to spot one of two things: a roofline adorned with large icicles or the unmistakable zig-zag pattern of melted snow along entire edges of many roofs. The former is the problem known as ice damming, while the latter indicates the most common, and most costly, solution to this issue – heat tape.
Your roof might seem like a pretty simple part of the house, but there are actually complex interactions between building elements up there. So this "hat" for your home is crucial to how the whole building performs. And when it comes to energy, the roof is a great place to look for ways to reduce usage and maybe even start producing your own energy.
Dam icicles
Ice dams form because snow that melts up high on your roof trickles down as water and re-freezes when it gets to the much colder edges. What causes it to melt? Typically, heat from either inside the building or from the sun.
When ice dams get big enough, they trap water behind them, which also re-freezes and causes the formation of large blocks of heavy ice. Icicles formed during freeze-thaw cycles can add an interesting design aspect to your house but if left unchecked, they can also cause serious water damage and structural issues, decreasing a building's longevity and safety.
Heat tape has long been the go-to solution for these frozen dilemmas. But the fact is, it's just a band-aid that uses a ton of energy and hurts your bottom line on the monthly utility bills. Worse still, it isn't always very effective.
Now, there are places where ice dams are difficult to avoid, and heat tape is an important tool for preventing damage. In these cases, hooking it up to an automated timer instead of leaving it on 24/7 can optimize its use. The best time for these systems to run is between 6 a.m. and 6 p.m. when warmer temperatures and sunshine help the melting process. Don't forget to turn it off come summertime.
A better idea is to solve the problem at the source. By improving the insulation and air tightness of your home you'll prevent heat from escaping and warming the underside of your roof. This is especially important in attics and vaulted ceilings. The idea is to keep your roof cold while trapping the heat that you pay for inside where it can keep you toasty. Not sure where to start? Sign up for a home energy assessment to get information specific to your home and to gain access to rebates that will help cover the cost of these energy-saving, comfort-improving, heat-tape mitigating projects.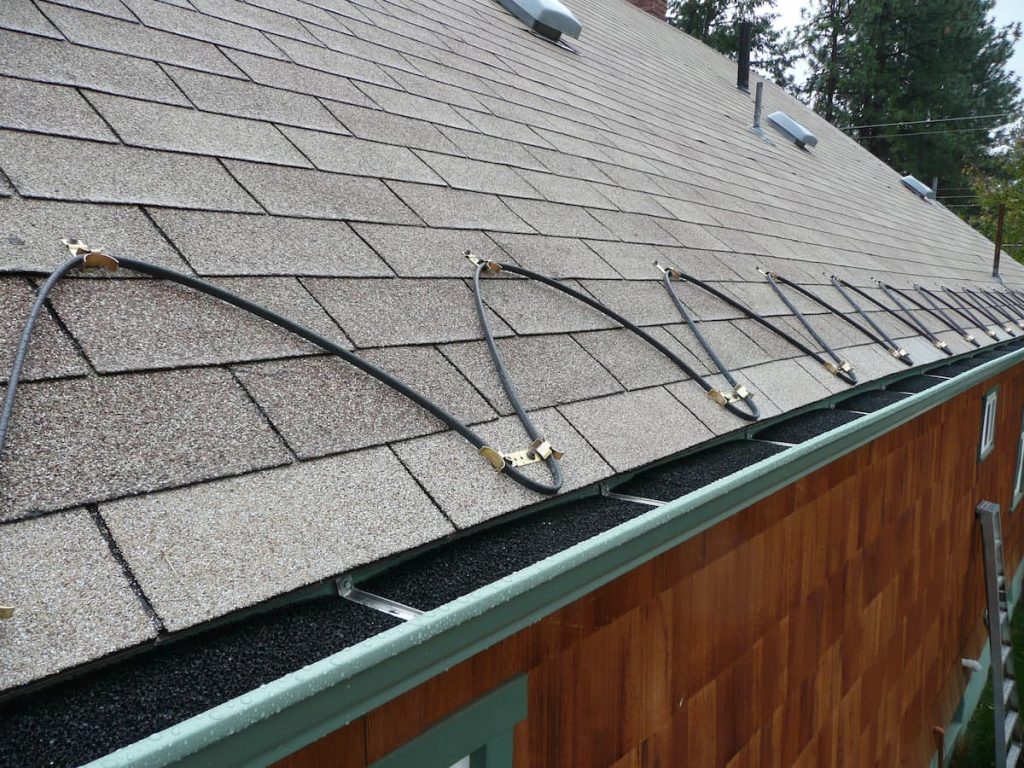 Make power, not ice
Residents and businesses of Summit County, I have a secret for you. Play your cards right, and you could wind up with a roof over your head that not only saves you energy but also generates it. Yep, we're talking about rooftop solar, and actually, it's not much of a secret anymore. Solar is in high demand locally and for good reason. Adding your very own power generating system to your property is a fantastic investment when you take into account local rebates and the 30% federal tax credit. If your roof is forming ice dams left and right, there's a good chance some of that is a symptom of getting lots of warm sunshine. Why not take advantage and collect all that energy with sleek photovoltaics?
Learn more about the Solarize Summit program that provides superb local incentives for solar by calling the High Country Conservation Center at 970-668-5703. Interested in solar for your business? Come to HC3's free workshop on Wednesday, March 15 at Fatty's Pizzeria for lunch, located at 106 S. Ridge St. in Breckenridge. Get a step-by-step breakdown of how to get solar installed at work, and start powering your operations with the sun. Register online by visiting HighCountryConservation.org.
Don't wait. Spring snow is the perfect time to check out your roof. Join your neighbors and start producing more power while using less.