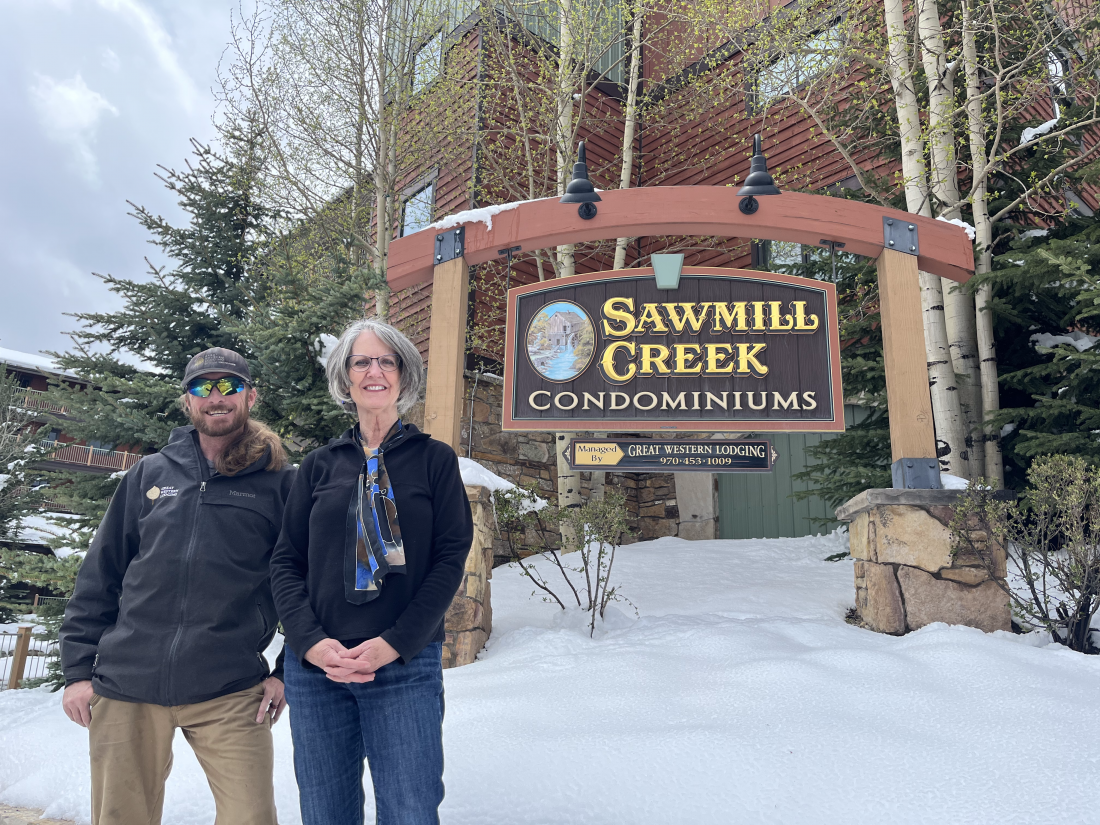 Located within walking distance of downtown Breckenridge and boasting ski-in, ski-out units, Sawmill Creek is a condominium complex that's setting an example for sustainability. Sawmill Creek consists of 2-3 bedroom condos featuring a full kitchen, fireplace, and washer/dryer in each unit. They have long had recycling as a part of their waste services, but found that with guests coming from different places with varying guidelines, their recycling was often contaminated. We partnered with Sawmill Creek to reimagine their recycling process through simple changes.
Improvements made:
Changed orientation of recycling and trash receptacles
Added glass collection service
Placed recycling bins in each unit
Sent out email messaging to all owners regarding new protocols
"Due to HC3's support along with Sawmill Creek's HOA and Great Western Lodging, we have been able to make a difference helping Summit County reach its goals for recycling."
-Bobbie Zanca, Sawmill Creek condo owner
Want to make your business more sustainable? HC3 can help. Check out Resource Wise, Summit County's free sustainable business program.