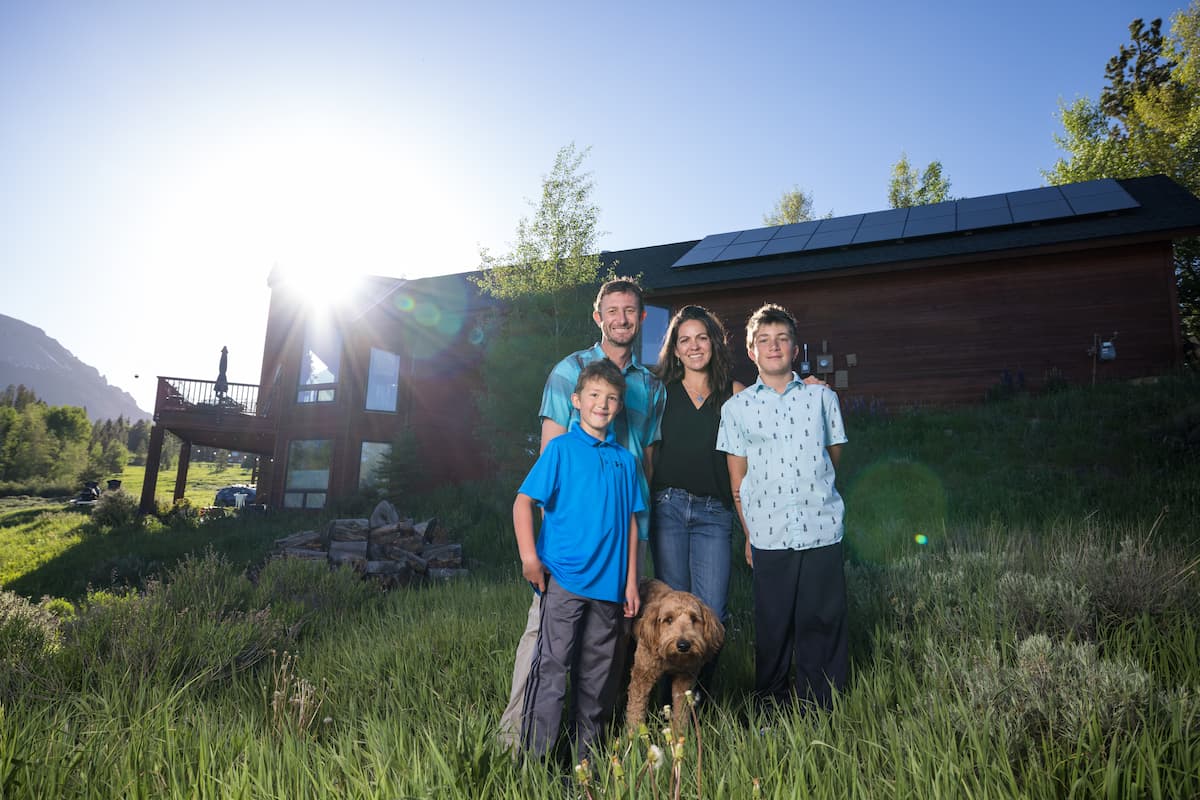 Nicole and Jack Gervais are long-time Summit County locals. Jack graduated from Summit High School, and Nicole moved here in the mid-90s. Now both medical professionals, they've lived all over the county before settling into their Wildernest home a few years ago. They love playing in the great Summit County outdoors, and they're excited to raise their two Nordic-skiing, mountain biking, and chess playing sons here, too.
When they moved into their home in 2019, the crawlspace was uninsulated, and the dining room was frequently 30 degrees colder than the rest of the house. They got an energy assessment to help make their home more comfortable. And they're worried about climate change – they've noticed increasing summer temperatures and want to do what they can to protect our environment for their sons.
In 2021, Jack and Nicky took on insulating the crawlspace and sealing up places where warm indoor air leaked outside. They didn't stop there. They took advantage of Energy Smart incentives again by insulating the dining room. "The whole program is great," said Nicky. "It just feels better knowing we're doing the right thing."
We want to be cozy and environmentally friendly. With the added incentives, we were able to move forward with our projects. – Jack Gervais
Energy improvements: Air-sealing + insulation
Upfront cost: $4,501
Rebates: $1,200
Final cost: $3,301
Annual savings: $578
Lifetime CO2 savings: 40 tons
Interested in improving the energy efficiency of your home? HC3's Energy Smart Colorado program can help pay for your project.