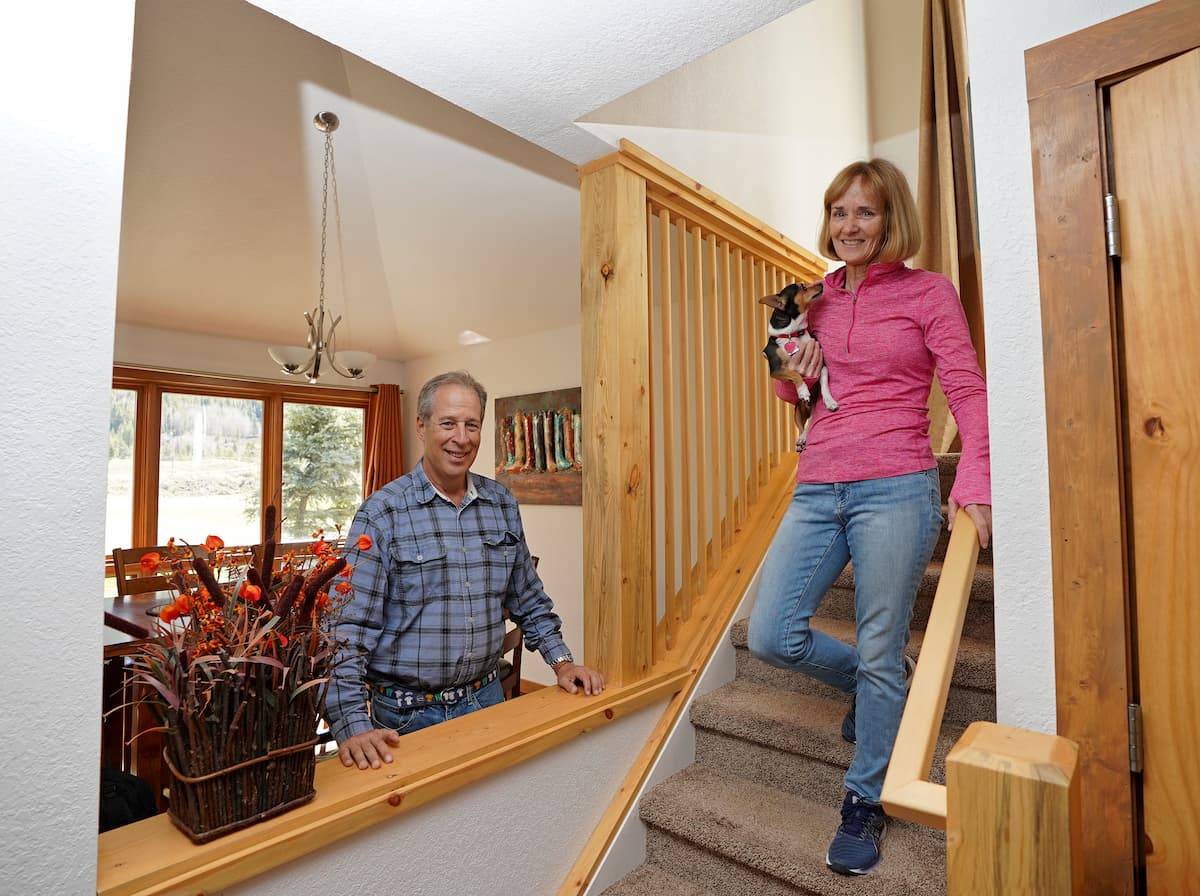 When Mitch and Ann signed up for an energy assessment, saving energy wasn't their first priority – comfort was. Their Copper townhome was drafty, taking the enjoyment out of sitting in their living room. With his infrared camera, home energy auditor Mark Anderson found that warm air in their home was escaping out the fireplace, around doors, and other places Mitch says he never would have guessed.
With rebates from Xcel Energy and HC3 covering half the cost of fixing those air leaks, Mitch and Anne thought taking action was a no-brainer. And even Peanut the dog agrees that their home is more comfortable.
"I would tell all our neighbors to get an energy audit. Your investment makes your home more livable, comfortable, and energy efficient." – Mitch Herr
Energy improvements: Air-sealing and insulation
Upfront cost: $2,400
Rebates: $1,200
Final cost: $1,200
Annual savings: $606
Lifetime CO2 savings: 22 tons
Interested in improving the energy efficiency of your home? HC3's Energy Smart Colorado program can help pay for your project.