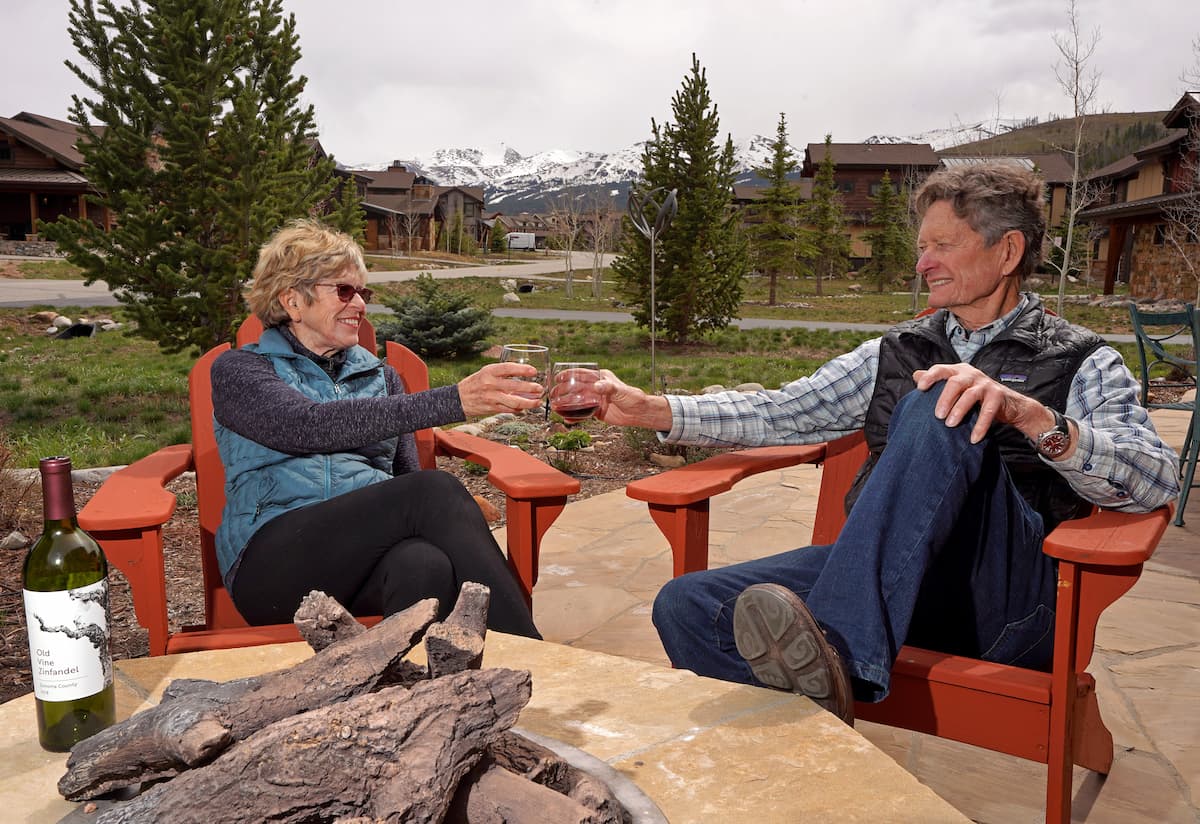 What do Larry and Elaine love the most about their house? The location. Nestled between the Blue River and the rec path, they can hike, bike, and exercise their dogs all from the back door. And like most Breckenridge locals, they love the views, too.
Larry had been thinking of getting an energy assessment for several years. It was the rebates offered by the Town that got him to finally sign up. "I'm a green guy," he says. "I don't like burning fossil fuels."
The assessment revealed that Larry and Elaine's home needed extra insulation to ensure it was holding in as much heat as possible. Now they notice it's a lot more comfortable to live in, especially in the winter.
They didn't stop there. In 2021, they participated in the Solarize Summit program so they could power Larry's new electric car with 100 percent renewable electricity.
"We want to be trailblazers. Our vision is an energy efficient neighborhood with solar panels on every home." – Larry Willhite
Energy improvements: Air-sealing & insulation
Upfront cost: $2,989
Rebates: $400
Final cost: $2,589
Annual savings: $578
Lifetime Co2 savings: 36 tons
Interested in improving the energy efficiency of your home? HC3's Energy Smart Colorado program can help pay for your project.