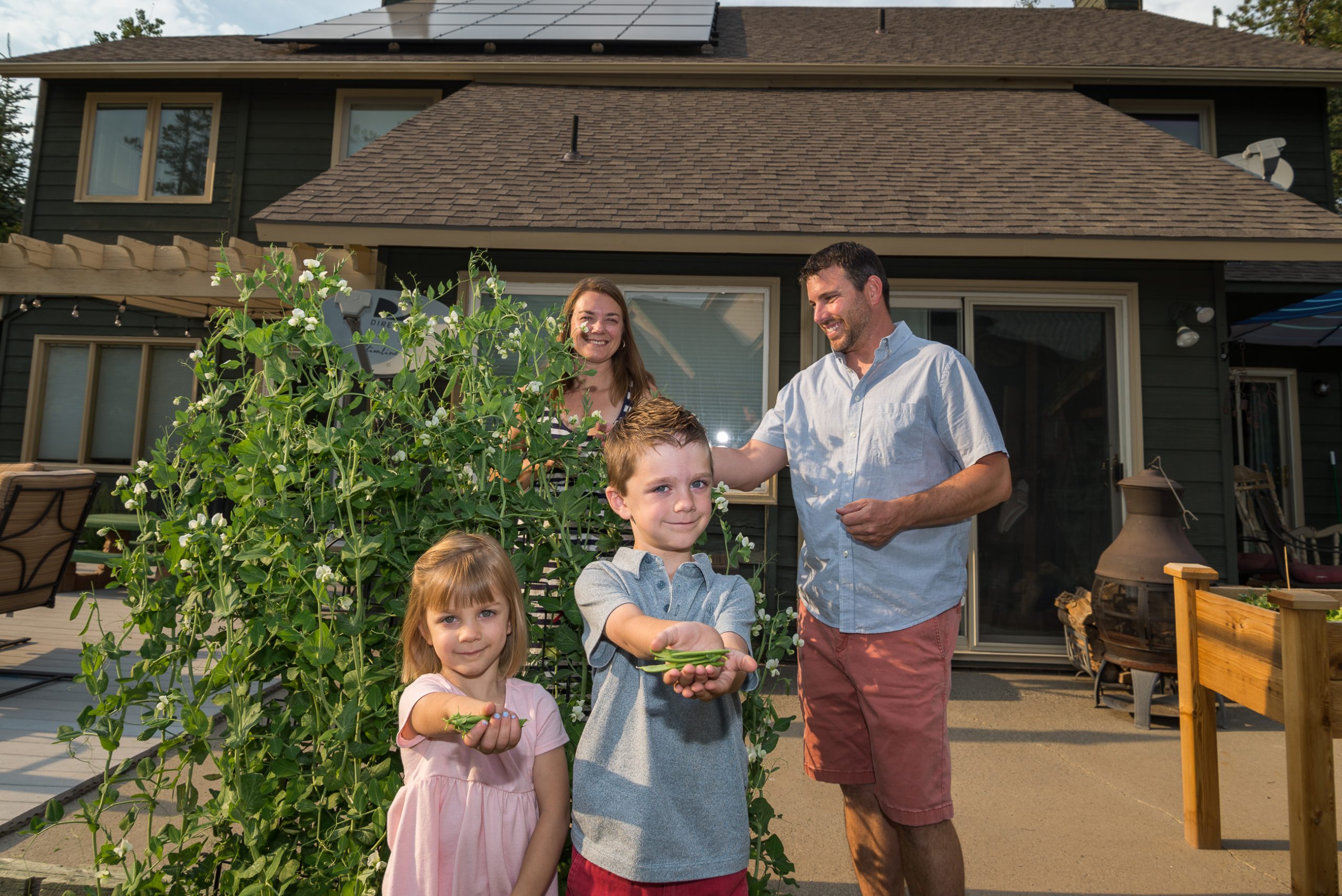 Eva and Andy Henson didn't want to be surprised by outrageous energy bills after they purchased their 1979 home in Frisco last year. Fortunately, Eva was familiar with the Energy Smart Colorado program having worked with HC3 through her former job at the county. So once they moved in, one of the first things they did was sign up for an energy assessment.
Eva remembers being shocked at results – their new home was an energy hog. But their energy auditor helped them prioritize improvements, so they could get the most bang for their buck. They've been slowly ticking off the efficiency checklist, and it's already paying off. This past winter, Eva said she noticed the energy bills kept dropping from month to month. And, in the ultimate proof of coziness, she can even walk around her house barefoot.
Now, Eva and Andy are moving forward with installing solar panels on their roof. Eva's excited about setting a good example for the community…and the added electricity savings.
Project Details
Energy Improvements: Crawlspace insulation
Annual savings: $619
Lifetime CO2 savings: 25 tons
For our communities to reach their sustainability goals, we all need to do our part. We care about Frisco, and this is how we can help make a difference for the environment. – Eva Henson