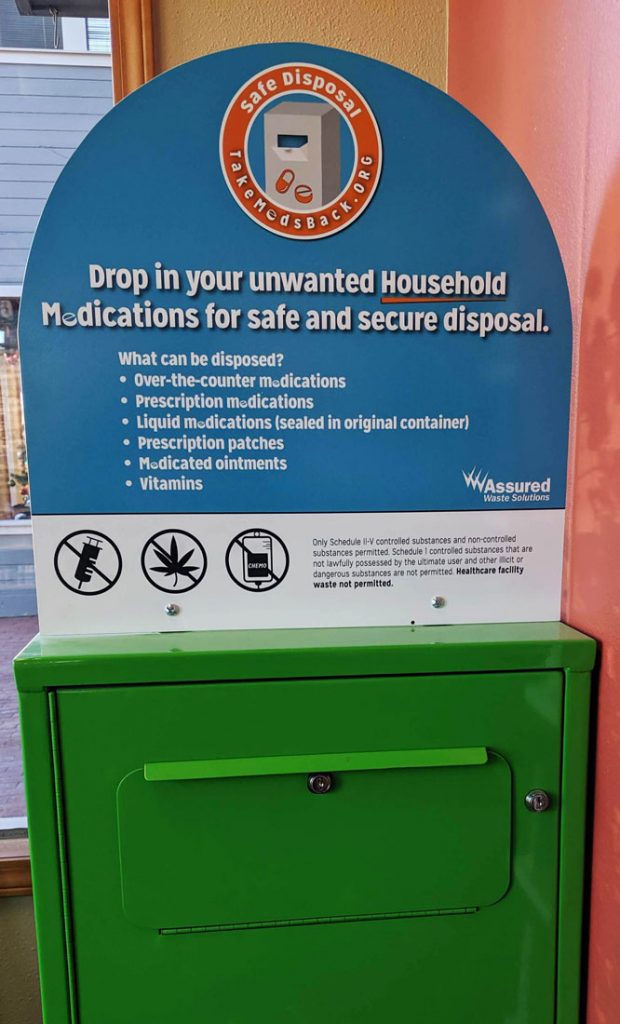 Rx and Medication Recycling
The Pharmaceutical Take-Back program allows people to drop-off their unwanted medications, OTC drugs, and prescriptions into designated bins. The program was created in partnership with the Colorado Department of Public Health and Environment, the Summit County Water Quality Committee, and the Summit County Sheriff's Department.
Never flush pharmaceuticals down the toilet. Flushing or throwing away unwanted medications can cause pollution of our lakes, streams, and water supplies.
Summit County Justice Center
501 N Park Ave
Breckenridge, CO 80424
Dillon Police Department
275 Lake Dillon Dr.
Dillon, CO 80435
Prescription Alternatives
610 Main St.
Frisco, CO 80443