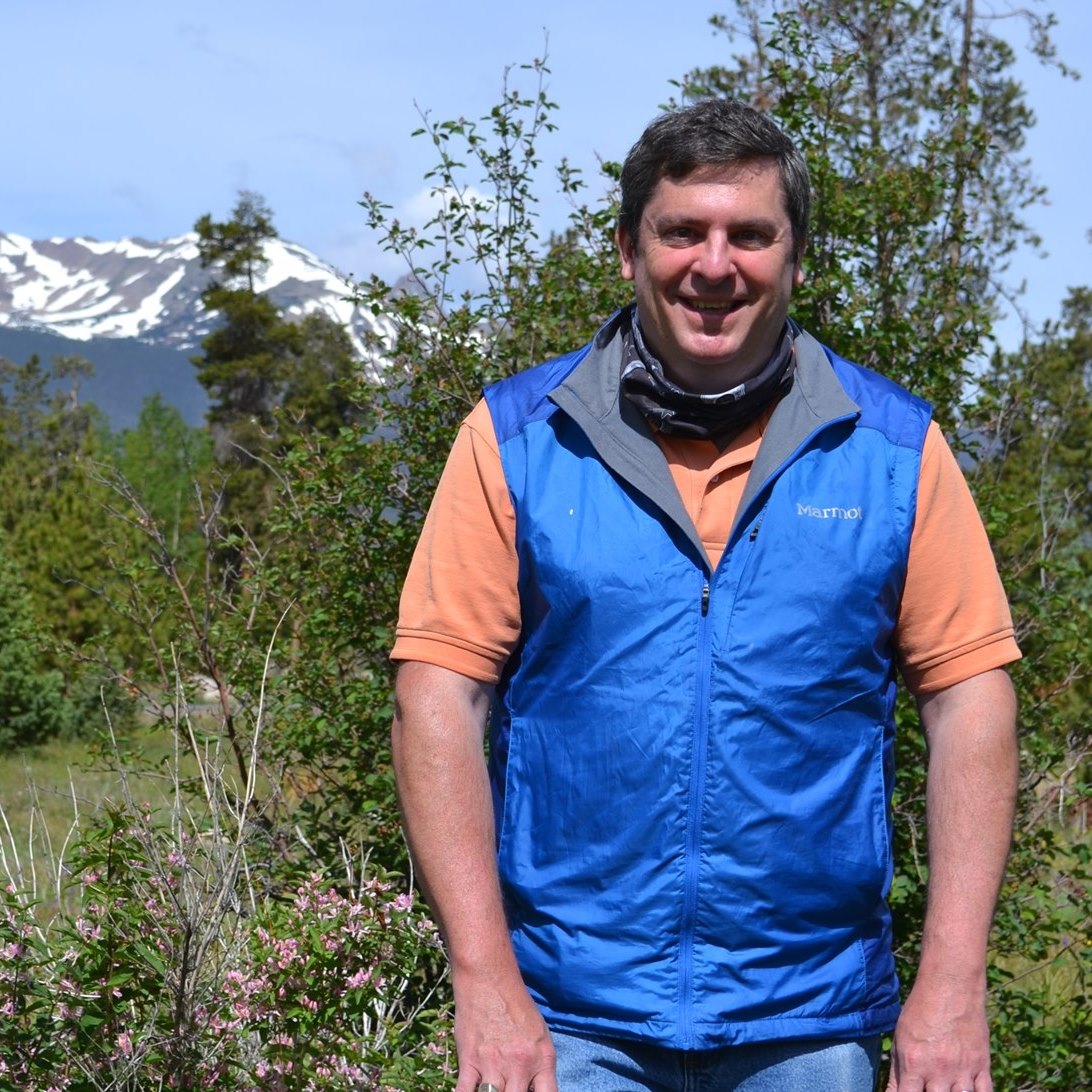 What is most concerning to you about climate change impacts to our community?
It is certainly our responsibility to be good stewards of the environment and I was pleased to see Silverthorne's North Pond solar garden prominently featured on the cover of the Summit Climate Action Plan.  This installation is a public-private partnership between a local solar technology company and the Town of Silverthorne to demonstrate and validate a new, innovative solar technology.  This is the kind of win-win project that I am proud to support. Colorado's population is booming in large part because of its desirable environment and abundant outdoor activities.  While more populated and developed acreage can certainly have a small impact on overall ambient temperature, I believe the real environmental challenge of the future is the ability meet the demand for water, across the spectrum of its many uses, from agriculture to irrigation to snow-making—and to a lesser extent, household uses. Our local codes often contradict one another to the detriment of water conservation.  For example, new development is required to install an excessive amount of new landscape that requires a considerable amount of irrigation to survive when it is planted in a place that does not support that type of vegetation.  In the end, many of the plantings get removed for fire mitigation or other safety purposes or they succumb to disease due to over planting. As an elected official, I will always be alert for opportunities to strengthen Summit County's water rights and to protect Western Slope water for the Western Slope.  I also welcome the opportunity to work with the High County Conservation Center, the two fire districts, our local towns, and other local and regional experts to recommended appropriate landscape guidance for new or reclaimed development that accounts for soils, weather/exposure, available water sources, fire risk, preventing disease spread, and proximity to utilities among other issues.
Would you support a local Renewable Energy Program that would require renewable energy on buildings that use large amounts of outdoor energy?
I would like to thank Summit County and the High Country Conservation Center for inviting me to collaborate on the Summit Climate Action Plan as a Building Energy Expert Group Participant. While we all support a clean and healthy environment, I believe incentives and partnerships are more effective than additional government mandates and penalties.  The cost of construction and home ownership are already very high in Summit County.  Rigid requirements to install solar panels on large commercial and multi-family buildings also ignore a number of possible unintended consequences, from public safety impacts due to sloughing snowfall in the immediate vicinity of the building to adverse sightline impacts—even across valleys—from highly reflective panels.  In many cases, the same or more environmental benefit may be achieved through more cost-effective options like purchasing renewable energy from solar farms or participation in Xcel Energy's
Windsource
program that both reduces emissions and further funds future wind energy projects.  This program has enabled the Town of Silverthorne to offset all of its electricity use and meet the future 2030 goal of 50% offset years in advance.  There is no need for costly mandates when other options are readily available in the marketplace. Regarding snowmelt systems, most snowmelt systems are installed to enhance public safety, protect against roof leaks and other property damage, and to mitigate the impacts of roof designs that have functional deficiencies in our high alpine environment.  The need for such systems can be mitigated by considering the aspect of the building and its entries and driveways in wintertime, simplifying roof design requirements, and paying more attention to cold roof details.  I would encourage readers to review the Silverthorne design district standards I was involved in crafting during my tenure as mayor.  I welcome the opportunity to bring the same practical approach to Summit County.
Would you support a "universal recycling" policy that would require recycling collection at businesses and residences across the community?
As an avid and committed recycler, it never ceases to amaze me that people will voluntarily collect their recyclables, drive to a recycling center, and then recycle improperly.  Contaminated recycling may result in the entire load going into the landfill.  The key to increasing diversion and recycling rates are not more unenforceable rules and penalties.  The solution requires a holistic approach. Having worked as a HOA manager, with a mix of properties from townhomes to mixed-use mid-rise condominiums, I can say first-hand that most communities want to support recycling.  The reason why their efforts often fall short or fail is due to confusing sorting rules, logistical hurdles and lack of housekeeper buy-in, lack of space to accommodate recycling in older trash rooms and enclosures, contaminated recycling that results in fines and the entire load being trashed, and general indifference.  A "universal recycling" policy will do nothing to resolve these problems.  If Summit County is going to improve its diversion rates, it requires the county to accommodate site plan amendments to modify trash enclosures regardless of competing requirements for setbacks, snow storage, and even parking; efforts and incentives to make recycling easy for housekeepers; sorting and compacting assistance for larger properties; clear recycling guidance; and targeted programs to aid businesses that generate large volumes of recyclable packaging and materials. If elected, I welcome the opportunity to work with HC3 and other interested stakeholders to develop and implement positive recycling solutions for these real logistical challenges.
butlerforbocc.com
< BACK